Creating Clothing and Home Decor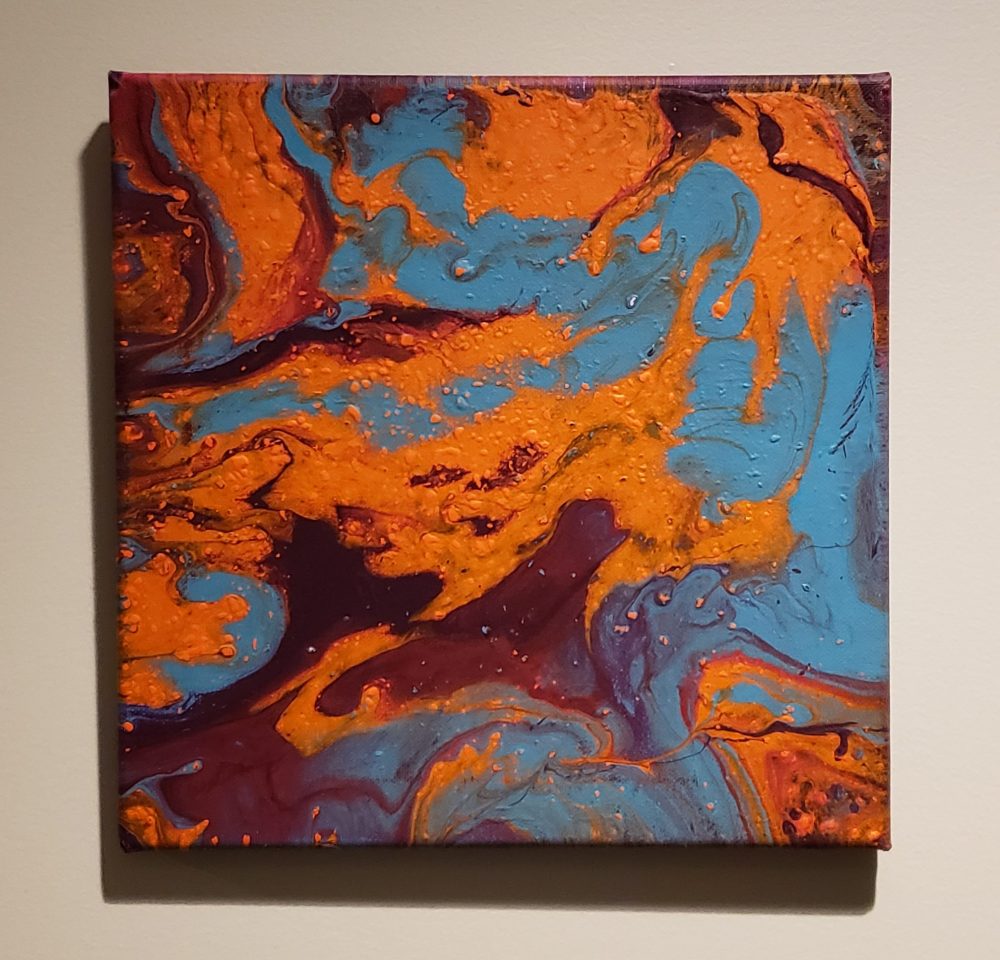 Acrylic Pour Painting
Created this painting as an Acrylic Pour. What is an Acrylic pour it is a process to have paint that is smooth and very liquid. There are many ways you can apply the paint to a canvas, tile, or other objects. For this one, I used a flip cup. This is where I layer the different colored paints in a cup and then flip the cup on the canvas and let all the paint flow out of the cup. Then I tilt the canvas to get the design I like.
Creating Unique Clothing
I can take the image of the painting using printful I can create unique clothing. These fashions and designs are truly one of a kind as they are created from my painting and only produced at the time of order.
Extending the Creative Process
So not only am I being creative and having fun creating the paintings. I am able to extend the creative process into fashion design creating multiple articles of clothing from a single painting. I am able to work with the colors as I place them in the model viewer of printful.
You can view some more of my creations here in my store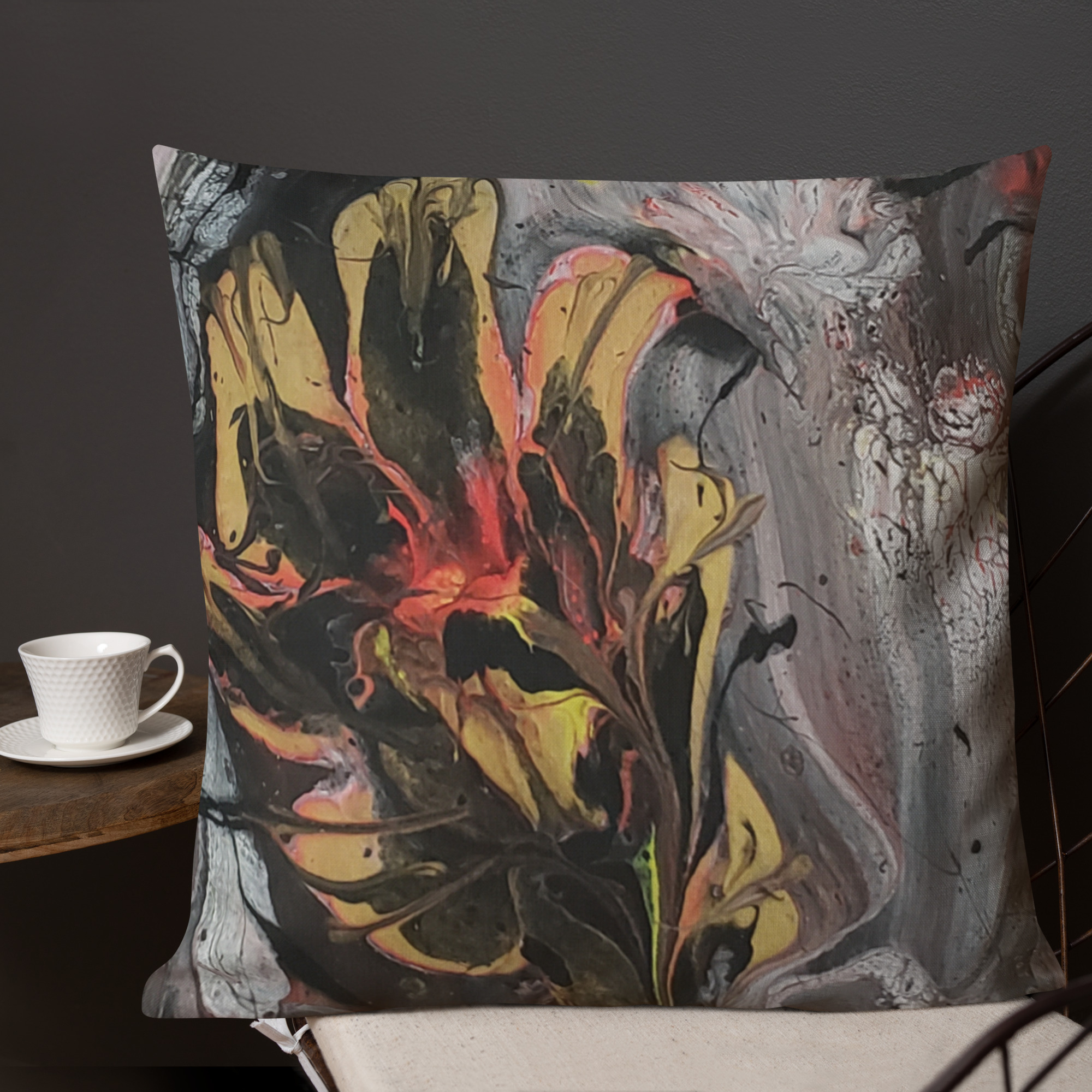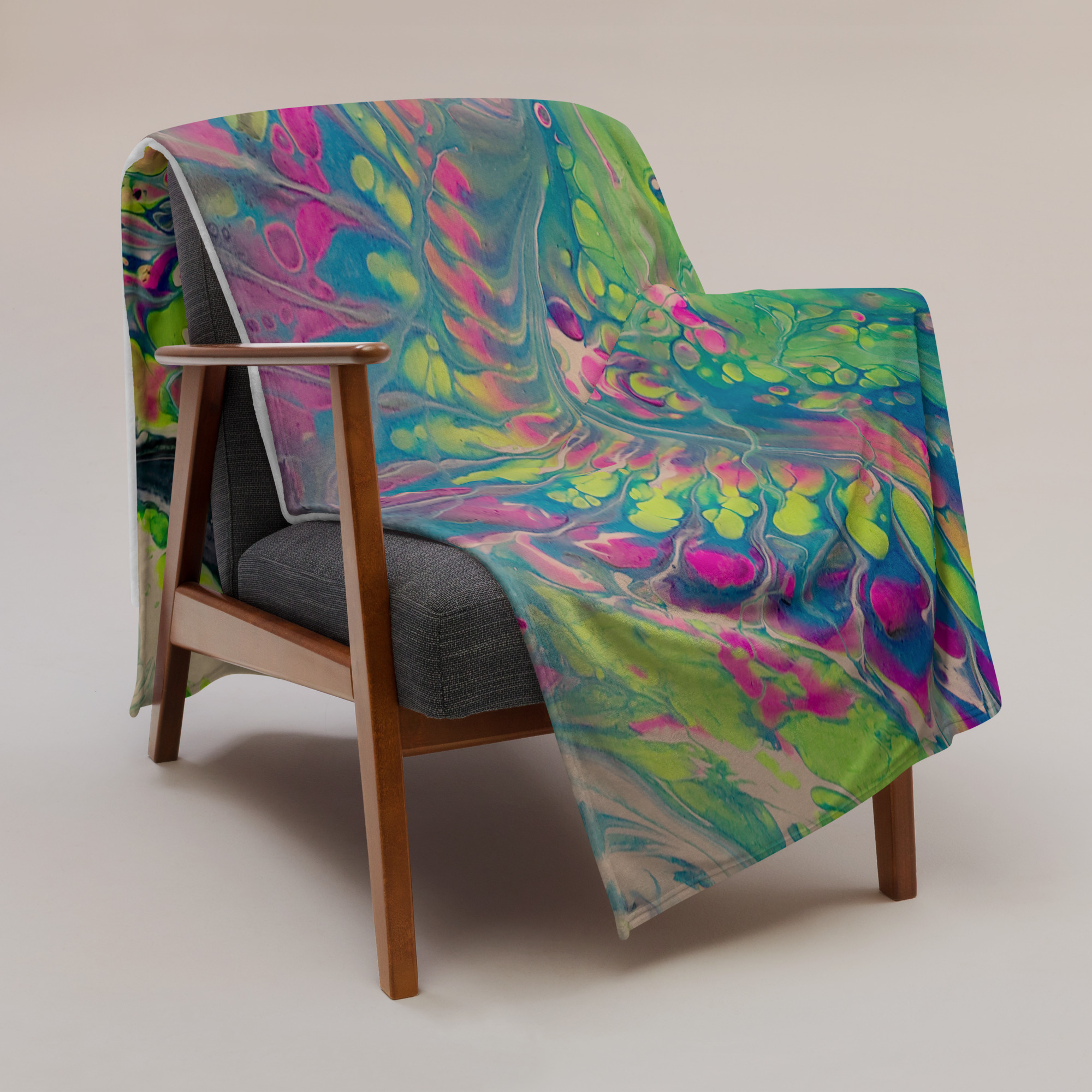 Home Decor 
When I create home decor items they tend to look more like the paintings themselve, then when I create fashions using printful. I have just as much fun placing the painting image on home decor items as I do with fashions. But I do not have as many variation as they all tend to start looking alike.
Using Printful Plugin
As with any new plugin or technology, there is a small learning curve when using printful.  Printful is a plugin that extends my woo-commerce website here. I have had a few issues, in the beginning, trying to get items to sync across to my website. Once they are here it has been fairly easy to style the products the way I want. I also have been able to change prices using printful and they sync very quickly.